Patient Safety and Innovation benefiting patients
Earlier this month the European Council adopted two conclusions: one concerning patient safety and quality of care, and the second one concerning innovation for the benefits of patients. Please find a short summary of these conclusions below:
Council conclusions on patient safety and quality of care, including the prevention and control of healthcare associated infections and antimicrobial resistance
The Council recalls that the Annual Growth Survey 2014 highlights the need for the development of active inclusion strategies that include broad access to affordable and high-quality health services, also with regard to achieving the objectives of Europe 2020;
The Council recalls that Council Recommendation 2009/C 151/01 and Directive 2011/247 request that patients receive healthcare in accordance with safety and quality standards and guidelines and clarify the right to receive information, in a clear and transparent way, as regards safety and quality measures in place and complaints procedures and redress mechanisms;
The Council recognises the main role of education and training on patient safety. Infection prevention and control should be embedded in training for health professionals and carers and be included in continuous professional development;
The Council notes that patient empowerment and involvement are recognised as an essential part of good quality and safety of care and require an effort by Member States to exchange crosscountry knowledge and effective tools;
The conclusions highlight the crucial work of the Patient Safety and Quality of Care Working Group on drafting practical guidelines on education and training and on reporting and learning systems and the council conclusions emphasise the need for continued and sustainable collaboration at EU level on patient safety and quality of care; and invite MS and EC to finalise by December 2016 a framework for a sustainable EU collaboration on patient safety and quality of care, also taking into account the results of the "Joint Action on patient safety and quality of care" (PaSQ);
Member State and EC should work towards a better understanding of the cost-effectiveness of patient safety policies under the principles of efficacy, efficiency, appropriateness, safety and quality of care; and strengthen and coordinate research and innovation efforts to address antimicrobial resistance, in particular by providing support to the Joint Programming Initiative on Antimicrobial Resistance.
Member States should:
·Promote the education and training of healthcare staff on patient safety and healthcare associated infections.
·Encourage the participation and empowerment of patients, families and their informal caregivers, as well as patient organisations, through evidence-based and unbiased provision of information and education, and promote patients' participation in decision-making in the healthcare process in order to contribute to the prevention of adverse events
Member States and the EU should:
·The European Commission should continue supporting Member States in improving strategies and programmes for patient safety in all settings of care and monitoring MS improvements on Patient safety.
·Develop EU guidance for patient/citizens' involvement in strategies on patient safety,
·taking into account the work of the World Health Organisation; The EU commission is invited to explore the feasibility to present a proposal for Council Recommendation on the provision of information to patients on patient safety.
Council conclusions on innovation for the benefit of patients
The Conclusions highlight the main role of the HTA as a health policy tool to support evidence-based, sustainable and equitable choices in healthcare and health technologies for the benefit of patients and underline the importance of the strategy adopted by the HTA Network on 29 October 2014.
The Council takes note that that in order to stimulate development, there is a need to facilitate the translation of scientific advances into innovative medicinal products that meet regulatory standards, accelerate patients' access to innovative therapies with added value for patients and are affordable to the EU Member States' health systems;
Member State and EC should:
Explore opportunities for cooperation on exchange of information between competent bodies in relation to a 'life cycle approach' for innovative medicinal products, including, wherebappropriate:
Early dialogue and scientific advice; (b) Pricing and reimbursement models; (c) Registries for monitoring the effectiveness of therapies and technologies; (d) Appropriate re-assessments; (e) Post-authorisation studies;
·Further enhance joint work on HTA and exchange views on how to make effective use of the existing EU regulatory tools of accelerated assessment, conditional marketing authorisation and authorisation in exceptional circumstances and on the effectiveness and impact of these tools while ensuring the high level of patient safety
·Continue the dialogue between stakeholders and competent authorities, including pricing and reimbursement authorities, and examine opportunities for potential cooperation on a voluntary basis in the field of pricing and reimbursement and facilitate the launching of pilot projects in that field
Support the cooperation between Member States to implement the HTA strategy through a Joint Action under the third Programme for the Union's action in the field of health (2014-2020), while exploring options for continued and sustainable financing;
Continue to support research and information tools that aim to provide a better understanding of how pharmaceutical pricing may be applied to maximise benefits for patients and Member States' health systems and, where relevant, to minimise possible unintended negative effects on patient access and health budgets."
More info:
Patient safety and quality of care, including the prevention and control of healthcare associated infections and antimicrobial
Innovation for the benefit of patients
NEWS RELEASE
For immediate release – 5 December 2014
We celebrate Patient Solidarity Day 2014
The International Alliance of Patients' Organizations (IAPO), together with more than 50 patients' organizations and hundreds of patients from across the world, are uniting to make patient-centred healthcare a reality this Saturday.
People representing dozens of diseases, countries and backgrounds will celebrate Patient Solidarity Day on 6 December 2014 and call for healthcare which is affordable, accessible and high quality for everyone. The theme this year is to highlight the need for universal health coverage for all.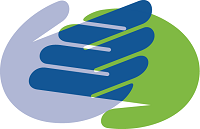 Along with IAPO and its members, organizations including Alzheimer's Disease International and the European Patients Forum will take part and raise awareness on the Day.
Patients from around the world, from Brazil to India, Uganda to Poland, will carry out a range of activities to mark the Day. These will include marches, free health screenings and workshops, all to call for truly patient-centred healthcare and universal health coverage. IAPO congratulates all our members and partners in their work in raising awareness and standing in solidarity.
Kin-ping Tsang, Chair of IAPO, said,
'IAPO is excited to celebrate Patient Solidarity Day this year. Every patient should have access to the healthcare they need. Our members and patients from across the world will unite on 6 December to call for universal health coverage. There has never been a better time to speak up and put patients at the centre of healthcare.'
Last year, Patient Solidarity Day was celebrated in Africa by 17 organisations across ten different countries. This year is our biggest year yet, with global engagement and support.
Jo Groves, Chief Executive Officer, IAPO, said,
'Patient Solidarity Day is an opportunity to raise awareness and support for patient-centred healthcare. We know that patient-centred healthcare will significantly improve health systems and most importantly improve patient's journeys so that they have a better quality of life. This is a critical time for us to ensure that the patient voice is central to the post-2015 development agenda and the achievement of Universal Health Coverage.'
-ENDS-
Notes to Editors
The International Alliance of Patients' Organizations (IAPO) is a unique global alliance representing patients of all nations across all disease areas. We work to promote patient-centred healthcare around the world. With over 240 members, IAPO represents an estimated 365 million patients. Find more at www.iapo.org.uk
Patient Solidarity Day was started by the Morris Moses Foundation in Kenya in 2011. Initially focused on the African continent, the Day has grown and is now a global event with organizations from Europe, Latin America and the rest of the world taking part.
For more information on Patient Solidarity Day, visitwww.patientsolidarityday.org
Follow the action on Twitter @PatientSolDay and #PSD2014 and on Facebook https://www.facebook.com/PatientSolidarityDay

For further information, please contact: Ian Ford , Communications Officer at IAPO on This email address is being protected from spambots. You need JavaScript enabled to view it. or +44 20 7250 8280
YourUC.com
This is a useful new tool - currently in test phase - to support patients with Ulcerative Colitis. If you would like to test the tool, you will need to introduce the following information:
username: This email address is being protected from spambots. You need JavaScript enabled to view it.
password: guest
Please check out the tool at:
http://youruc.sytes.net/my-uc-log/
Any feedback please send to Isabella Haaf: This email address is being protected from spambots. You need JavaScript enabled to view it.
The tool is supported by an unrestricted grant from the pharmceutical company Shire.
Commissioner Borgh addressing EFCCA General Assembly
Commissioner Borgh from the European Commission´s Directorate for Health and Consumers welcomed delegates to the 24 General Assembly of EFCCA which took place in Graz (Austria) from 3-6 April 2014.
In his pre-recorded speech Commissioner Borgh acknowledged and applauded the work of EFCCA and showed his support to the efforts that the national associations and EFCCA were undertaking to improve the lives of people with IBD.
The link below is a small video illustrating the work that was being done in those two days.
All documents related to the GA are available to our members in the Members Only Section of our website.
IBD11 - unleash your knowledge
EFCCA has been invited to speak at the IBD 11 meeting that took place in Prague (14-16 November). The meeting was organised by the pharmaceutical company Ferring and was attended by over 850 physicians from over 50 countries. Marco Greco, EFCCA chairman, presented during the opening session the work of EFCCA and the patient perspective. He put forward strong arguments for close cooperation between patients and doctors in order to ensure a better quality of life for people living with IBD. The meeting was an excellent opportunity for EFCCA to exchange information, to learn about the latest developments in IBD and to make new contacts and refresh exisiting links.
For more information please contact the EFCCA office.
Subcategories
Clinical Trials

 

EFCCA Clinical Trial News

EFCCA is pleased to bring you some scientific and medical articles related to IBD for your information. EFCCA cannot accept any liability for the accuracy of the information, or for the use of it. Whilst discussion of potential therapies has academic value, EFCCA would like to remind all readers that no claims are made on the effectiveness or safety of any treatment, and that readers should always consult their healthcare professional if they have any concerns or questions, and before taking any action based on the information.